Providing Grants for Career & Technical Education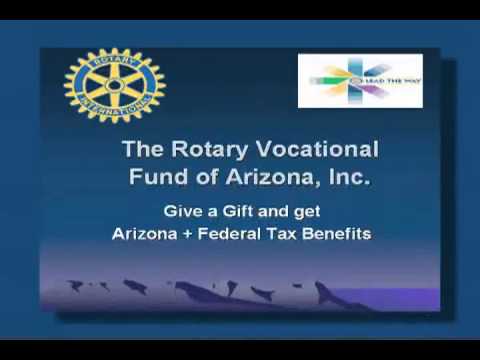 Welcome
Welcome to our website! The Rotary Vocational Fund of Arizona is a 501(c)(3) non-profit organization  whose purpose is to assist qualified applicants to obtain financial assistance to further their vocational studies to enter, re-enter or advance in the workforce.
Donations to the Fund qualify for the Arizona tax credit program for the working poor for Arizona tax filers.  For those who file itemized deductions on their Federal IRS Forms, you may also claim your donation to TRVFA. Please check with your tax professional with any questions on these deductions.
Mission Statement
The mission of The Rotary Vocational Fund of Arizona, Inc. (TRVFA), is to partner with Rotary clubs to provide assistance to the working poor in obtaining education, training and skill development so that they may, in turn, attain career-oriented employment and financial stability and contribute to their communities.
About TRVFA
TRVFA was founded in 1990 as a project of the Rotary clubs of Arizona and Needles, Calif. Our board of directors is comprised of leaders from each of Rotary's three Arizona districts – 5490, 5500 and 5510.
Learn more about Rotary International.